A Testimony of Faith and Favor: The Story of Francis Lara Ho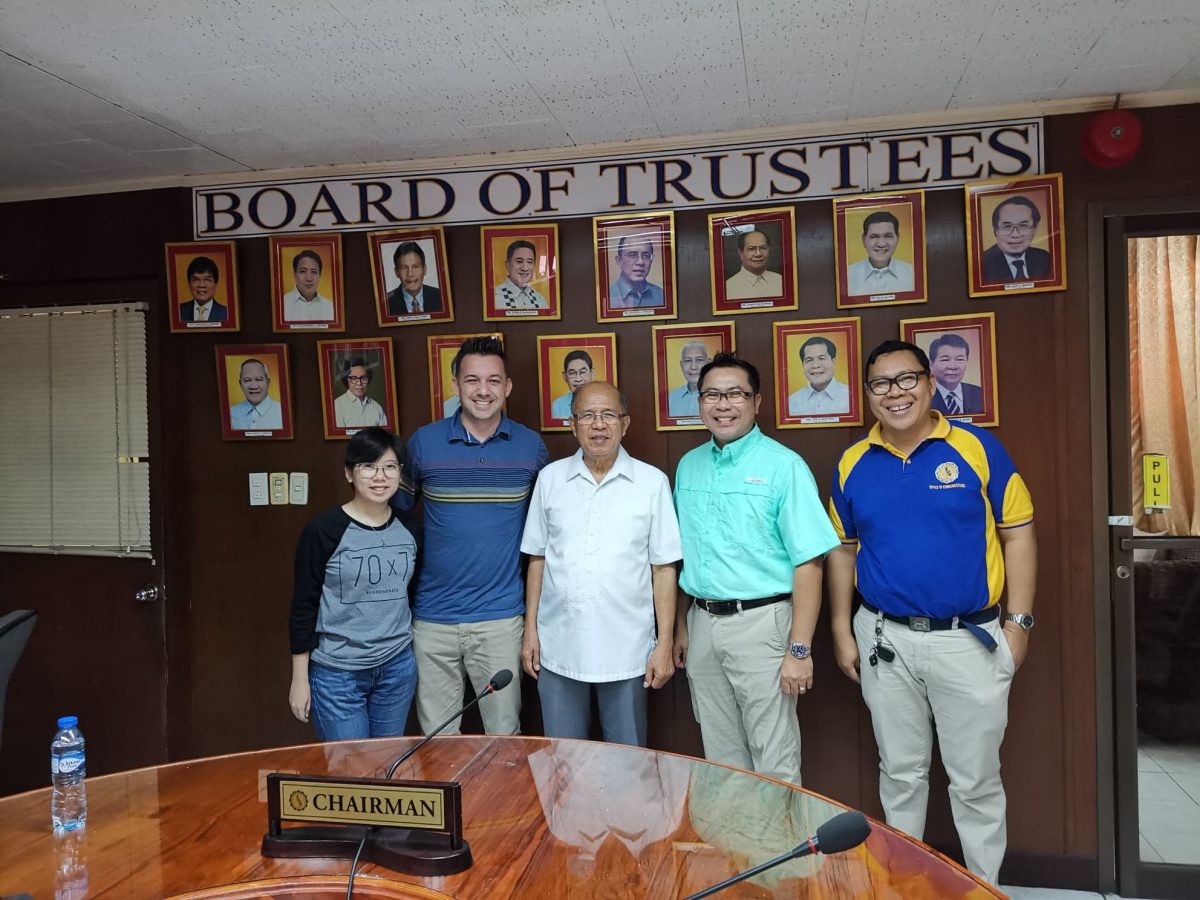 Mr. Francis Lara Ho (second from right) with CPU President, Dr. Teodoro C. Robles and CPU Office of Communications Director, Rev. Francis Neil G. Jalando-on.
An epiphany – a dazed sunrise peaks as an orchestration of sound and sight reveals the beauty of the university campus, footsteps and conversations about life, love and study echo the air, it is another dawn at Central.
For Francis Lara Ho such a display is credited to the faithfulness of God and His abundant grace. A graduate of the CPU College of Nursing in 1994, much of Ho's life is grounded in his commitment to serve God and share His gospel to the four corners of the world.
His testimony is one of unwavering faith and overwhelming favor.
A nurse, missionary and businessman, Ho shares that his faith as a believer flourished during his stay as a student in CPU. "Here in CPU my faith grew. I was a believer before I came [to CPU] but when I came here it was like being planted in a garden where it is so fertile – and so here, my roots got deeper, my trunk got stronger, my branches grew a lot of fruits that allowed me to weather the storms of life."
Coming back to CPU was a powerful experience for Ho, his purpose was not only to re-visit memories of the campus but to research and gather information for a production of a movie based on the lives of the Hopevale martyrs. "We want to produce the very powerful story [of the Hopevale martyrs]. [Visiting the site where the martyrs died] I did not expect to shed a few tears – it was sacred ground to put yourself in the position of the missionaries where they bled and died and because of that we [left] with inspired and transformed hearts."
According to Ho, they plan to premier the said movie on December 2020 and have it globally distributed by February 2021.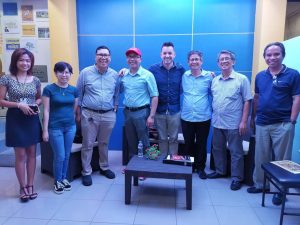 Mr. Francis Lara Ho together with CPU Office of Communications Director, Rev. Francis Neil G. Jalando-on and  Rev. Dr. Jerson B. Narciso, CPBC General Secretary.
Sharing his desire to produce such a movie, Ho highlighted the significance of the martyrs' testimony in encouraging believers to live their faith to the fullest and share the gospel to all nations.
As for his experience in the ministry, Ho has served as missionary in the countries of China, the Middle East, the United States and many others. Although the journey was not easy, Ho shares that God has been continually faithful in providing him strength and perseverance to uphold the gospel.  "I left Iloilo with God's promise that he will provide and strengthen and [He never failed me]."
Ho encourages his fellow Centralians to walk with God and to pursue His will and purpose. "If you're a Centralian here or out there, walk with God. I'm not that old; I've seen the world; I've been to many countries; I worked as a missionary, a nurse and a businessman and it all boils down to one thing – your relationship with God, nothing else matters. Impact people's lives by inspiring them with your life, impact them for Christ. And lastly, be proud of your legacy as Centralians."